Link Menu
Latest news
Home
Call for papers
Committees
Paper Submission
Final Paper Submission
Registration
Program
Guest Speakers
Indexing
Thesis Awards
Venue
Conference Dinner
City of Algiers
Accommodation
Exhibition
Sponsors
---
---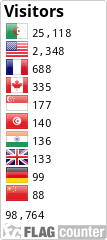 Important dates
Full paper submission deadline
Extended
15 May 2019
Notification of acceptance
02 July 2019
Late author registration deadline
15 August 2019
Camera-ready version submission deadline
15 August 2019

Technical co-sponsor
Sponsor
Patrons
Thesis award
Download the template
Download and fill the template
thesis_award_template_icaee2019.docx
, if you want to apply for the award.
Check the box
Thesis award
while registering your paper, then upload the template that you have previously renamed as:
paperID_lastname.pdf
(example: 123_benali.pdf)
---
3MnT Awards Contest Rules
Candidate must have defended his doctoral dissertation no more than 1 year prior to the conference date.


Candidate is also requested to submit to ICAEE 2019 conference a paper that must be related to his doctoral thesis work.



Only candidates whose article is accepted by the conference Technical Program Committee will be selected for the competition.


The candidate must be the first author of the paper and do personally present his work at the conference. The supervisor/co-supervisor should be among the authors.


Only one abstract submission will be allowed.


If the abstract is selected by the competition scientific committee, the supervisor will be asked to certify by email that the work has already been achieved by the student in the framework of his thesis work. Non-conforming to this requirement will result in the disqualification of the candidate submission.


The contest finalists will be announced one (1) month before the conference date, notifications will also be sent by email.


During the presentation, only one static PowerPoint slide is allowed without any additional electronic support (animation, video, soundtrack ...).


The duration of the presentation is strictly limited to 3 minutes (or less). Candidates whose presentation exceed 3 minutes will be automatically disqualified.


The presentation will take place in front of a panel of specialists who will rank the candidates according to their commitment, their accessibility and their attractiveness during the presentation.


Prizes will be awarded to the first three (3) candidates selected by the jury. Prizes will be announced later.


---